Celtic Swords Review is Up - and boy...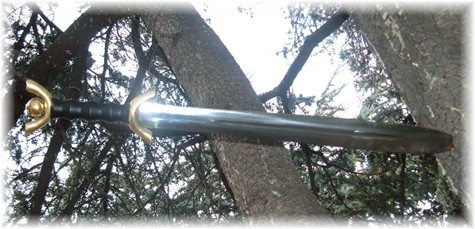 I've been meaning to getting around to reviewing Gen2's Celtic Anthropomomororphic sword for a while now (ok, ok, so they spellchecker got a good workout when I drafted this review, I seem to have trouble with the word "Anthropomorphic").
Actually the whole "review coming soon" thing on my page for
Ancient Swords
was bugging me in some funny kind of way, so I spent the better part of today really putting her through her paces and drafting the review.
Overall, I have to say that this little sword ROCKS!!
You can read the full review of these
Celtic Swords here
but let's just say that while they might not be historically accurate, my god can these little swords cut!
Check it out - especially the clip of me hacking apart a 3" tree trunk with it... Yeoww!!
Paul